Revamp that old furniture with Designer Laminates
'Old is gold' they say and we couldn't agree more. However, it's also true that we all need change in life. You may be bored and planning to discard that old piece of furniture but we bring some interesting ways in which you can revamp it instead.
Wondering what to do with that old table?
Give it some rest and add that rustic charm to it, we suggest urban cut or jaguar teak designer laminates by Formica India. Your living room is sure to exude that old worldly rustic charm.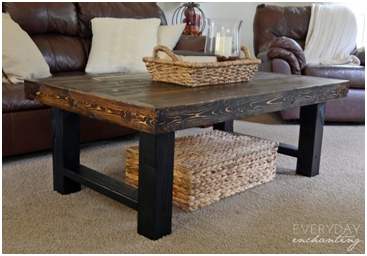 Image Source www.ana-white.com
Give that old coffee table a modern and urbane look by using designer laminates for that glossy and glamorously urbane look, you can dabble in contrasts too.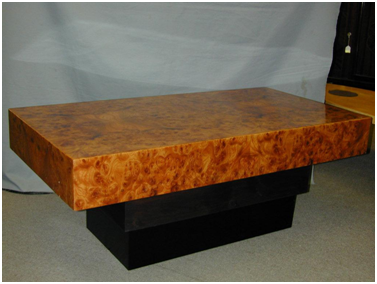 Image Source www.creelio.com
Who says that shoe racks have to look boring?
You can either paint them in cool Mediterranean-breezy shades of aqua blue or green. Or give it a vibrant twist and bring out that artist in you. That artist doesn't exist you say? Don't worry, we've got you covered, you may use the gorgeous designer laminates instead to pretty-up that same ol' boring shoe rack.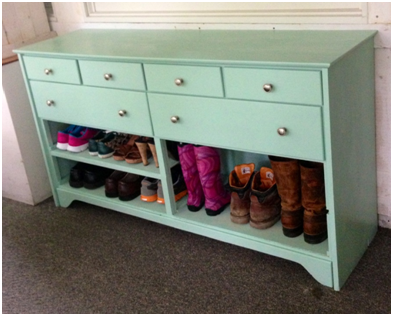 Image Source https://in.pinterest.com/
Curious case of closets
Many of us dream to have that walk-in closet and have a walk around in that wonderland but the lack of resources and space constraints restrict us. Do you know that you can give your 'stale' and boring wardrobe closet a classy and elegant look?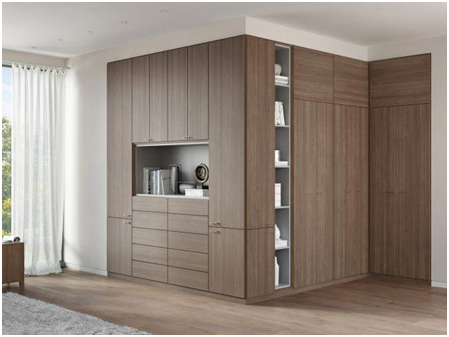 Image Source www.californiaclosets.com
Get this neat and dreamy look using decorative laminates to add class to the quiet corners of your room. Don't get rid of the old closet just yet, you can simply revamp it for the look and feel of a new wardrobe closet. For this particularly neat and elegant look, we suggest Ebony Oak from Classic + or American Walnut from Global Series laminates by Formica India- don't hesitate to explore more.
Image Source https://in.pinterest.com/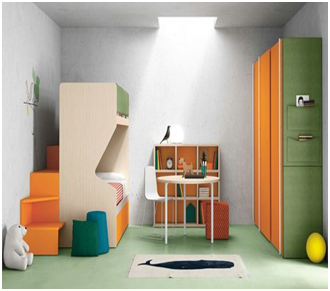 If 'solid' is your game, we suggest that you check out the Colour Core and Classic Series laminates by Formica India for a colour splash. You could opt to go with suede or a glossy finish, as you please.
Tales of Grandma's trunks
We find this trunk darn boring, don't you agree? We bring you some stories from the old trunks your grandma owned so dearly. You don't need to throw it away even if it gives you sore eyes.
Image Source www.indiamart.com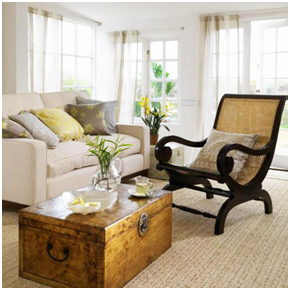 Image Source http://blog.iazamoveisdemadeira.com.br/
Use those old trunks and chests as coffee table or a corner table. Place a small lamp or a flower vase to add more character to it. Or simply place the framed old pictures of your family. You may hand paint the old trunks and chests to give it a vintage distressed look or a floral twist perhaps. Yet another smart option is to use designer laminates, you may give it a marbled top look as well.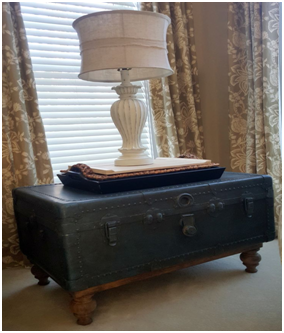 Image Source https://in.pinterest.com/
To turn old into something blue like denim, a clever way to make it look younger is to use exclusive Denim finish laminates available at Formica India. There are many ways to make it interesting because we tell you- every trunk has a story. So go, create your own.
Breathing in life to your old furniture has never been so fun. Paint it or use designer laminates, they'll up the style statement of your house without burning a hole in your pocket. Old rustic look, bright hues, matte or glossy finish- you name it, there's a plethora of options available out there. Don't forget to check out the collection by Formica India, it adds to your style statement. Every house has its distinct personality, as does every piece of furniture. However you decide to revamp that oldie should be a reflection of your own taste and personality. Creativity knows no bounds so shock them a little, don't hesitate to break the conventions. Change is good we told you and what better way to reinvent with an amalgamation of 'something old' and 'something new'!